Office Design
In a world where the only thing that remains constant is change, Xworks understands that the design of your office (the "home" of a company) should accurately align with the "personality" of your brand and with your company's CSR and other value strategies. It should support and enrich your workforce and support strategic business objectives. We have been designing offices for many years now and our team has the experience, exposure and knowledge needed to create cutting edge, functional and cost-effective workplaces – designed to deal with a future of change.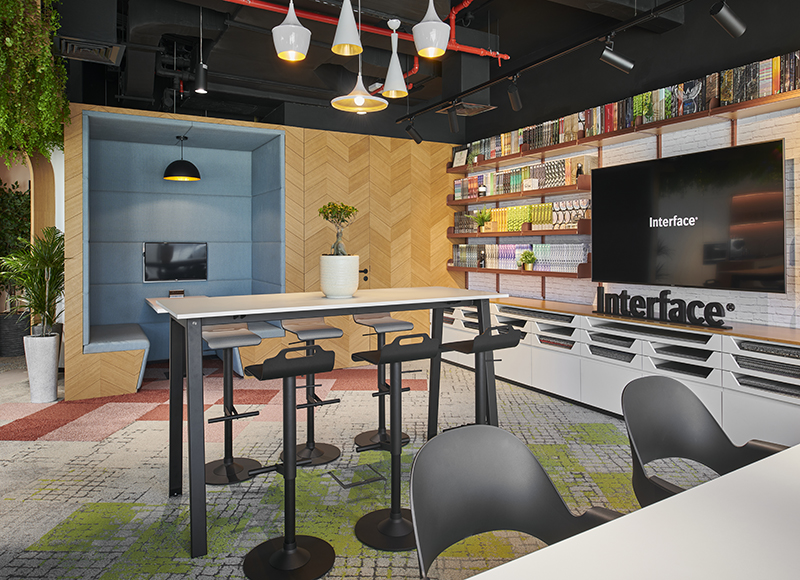 Utilising the WELL™ & LEED™ standards, we develop workplace solutions that increase productivity, support creativity and respond to the needs of employees across all generations; whilst remaining functional, sustainable and cost effective. We consider the space, analyse the needs and incorporate your brand identity with a solution that has a lasting impact.
WORKPLACE ANALYTICS
As part of our workplace design we are able to offer a unique data collection and translation model, powered by a globally renowned technology partner that not only generates quantitative and qualitative insights into space utilisation and user preferences, but also delivers a comprehensive report based on data collected and links those directly to "space". In other words, we can ensure and validate that our proposed solution uniquely fulfils your current and future needs before we even enter the detailed design process. We achieve this because the workplace analysis toolkit frames our customers "corporate personality" and links it to space.
TEST-FIT & SPACE PLANNING
Share your considerations in terms of selection of "space" and then we can assess the feasibility through test fits and our comprehensive knowhow and insights into developers and landlords. We can advise you on the pros and cons of the building, landlord and facility.
Moving on, we will create zoning maps that ensure the best use and flow of your space.
We will ensure all planning is made in relation to the globally acknowledged best practices in workplace design and fulfils both regional and local regulations and building requirements.
3D RENDERING
Once the layout is in place, we will create a three dimensional model which is much easier to visualize. In addition, we are able to create 3D renderings and photorealistic pictures of key areas in your future workplace such as the reception, conference room, workstation areas, etc.
Our team is proficient in Autocad, Sketch-Up, 3D Max, and other world class standard applications in the world of design and architecture. We can also offer computer-aided animation, should you wish to see the final product before it's completion.
FURNITURE & MATERIAL SPECIFICATION
Through our many years in the world of workplace, we have established a solid global network of furniture designers/manufacturers and are able to offer an expansive furniture selection, at the most competitive prices. We are licensed to import furniture into the UAE and our seasoned team of installers ensure that the delivery and installation go smoothly and are up to standards.
We are mindful of the fact that it is all in the details, hence we work only with premium materials; from the flooring to the ceiling, from furniture to fittings. Furthermore, we also focus on the "hidden" features such as acoustics and light which we design and execute to the highest global standards.