Workplace Innovation
Research shows that happy employees are productive employees who have less sick days and are far more engaged, able to work harder and more passionate about their brand. In order to stimulate wellbeing we promote our human centric design approach, guided by latest research, common sense AND if the client wishes, follows the WELL™ & LEED™ Standards.
Whilst LEED™ sets the minimum standards for sustainability in material selection and building methodology, WELL™ focuses on the human dimension (the user wellbeing) through eight core elements proven to be essential for a healthy workplace:
Air
Water
Nourishment
Light
Fitness
Comfort
Mind
Innovation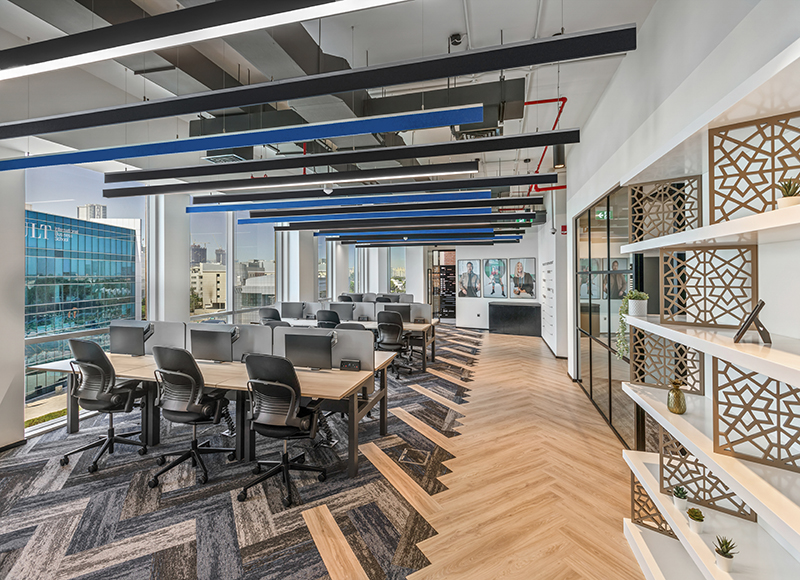 Our team at Xworks believes that the WELL™ standards are driving the future of interior innovation. We are determined to bring the natural elements to the forefront of office creation to invigorate and inspire your employees.
WORKPLACE ANALYSIS
Workplace analysis is the ability to use the data collected in your current office to generate informed decisions for the workplace you intend to design.
Our team will utilize advanced software to perform a study on your office. We will monitor the movements and actions of your team members; from desk space, to meeting room usage, to pantry space functions and more. Our study will uncover which elements or areas are vital to productivity and which are unused or wasted. With this information we can build an office that will serve every required function within your team.
With this analysis you will receive:
A comprehensive report that outlines the activities of your team and action areas of your office
The space requirements for your current and future team
A detailed, stunning design combined with maximum utilization of your space
A full breakdown of the required components
Costs designed to maximize your budget
The analysis not only provides a visualization of the space that is required to allow you to function, but it can also be used to maximize efficiency of the space you intend to facilitate.